The Denver Nuggets Kids Club inspires the next generation of fans by connecting youth to the culture of our team. With exclusive access to youth programs, content, and retail offers, Kids Club members will learn first-hand the values of the Nuggets organization, become young leaders, and help to grow the game of basketball in their communities. Don't miss out, sign up today!
Become a part of the Denver Nuggets youth community by joining our FREE Kids Club! Be the first to hear of any upcoming events and special offers, as well as receive exclusive content through our Kids Club Newsletter!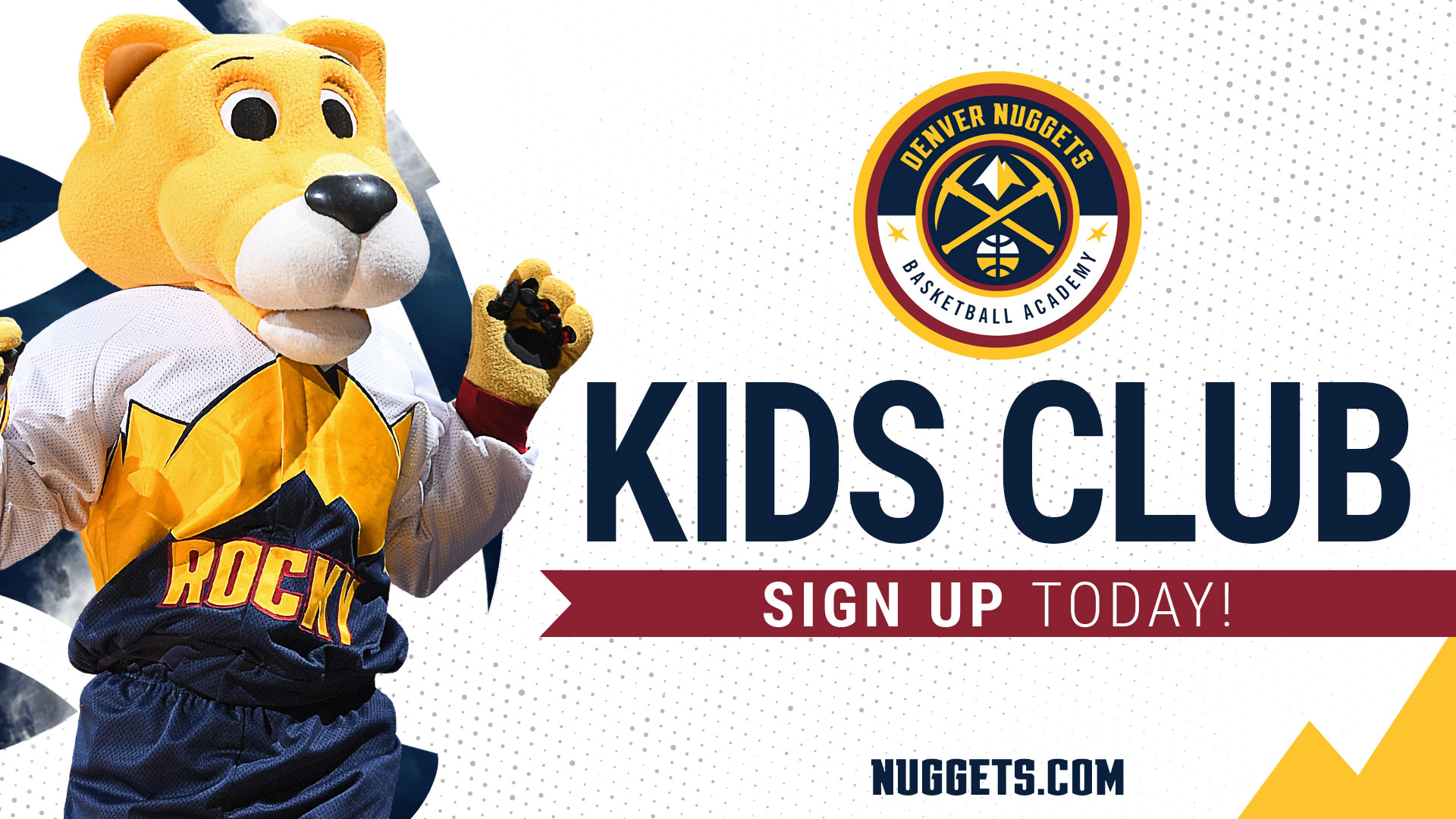 Kids Club Newsletter
Nuggets Academy Kids Club Member Stevie Williams III takes the Western Union First Shot.
© 2021-22 Denver Nuggets Basketball Academy. All Rights Reserved.