The Jr. NBA Coach of the Year program celebrates youth basketball coaches that honor the game by demonstrating leadership and integrity, exhibiting a positive attitude towards all players, coaches, parents, and referees, and creating a lasting impact on young people both on and off the court.
This is a voluntary initiative in which all NBA, WNBA, and NBA G League teams are invited to participate and award one local winner to be named their team's Coach of the Year. The pool of local winners will be entered into the national selection process and narrowed down to eight (8) semifinalists, three (3) finalists, and ultimately one (1) national Jr. NBA Coach of the Year winner.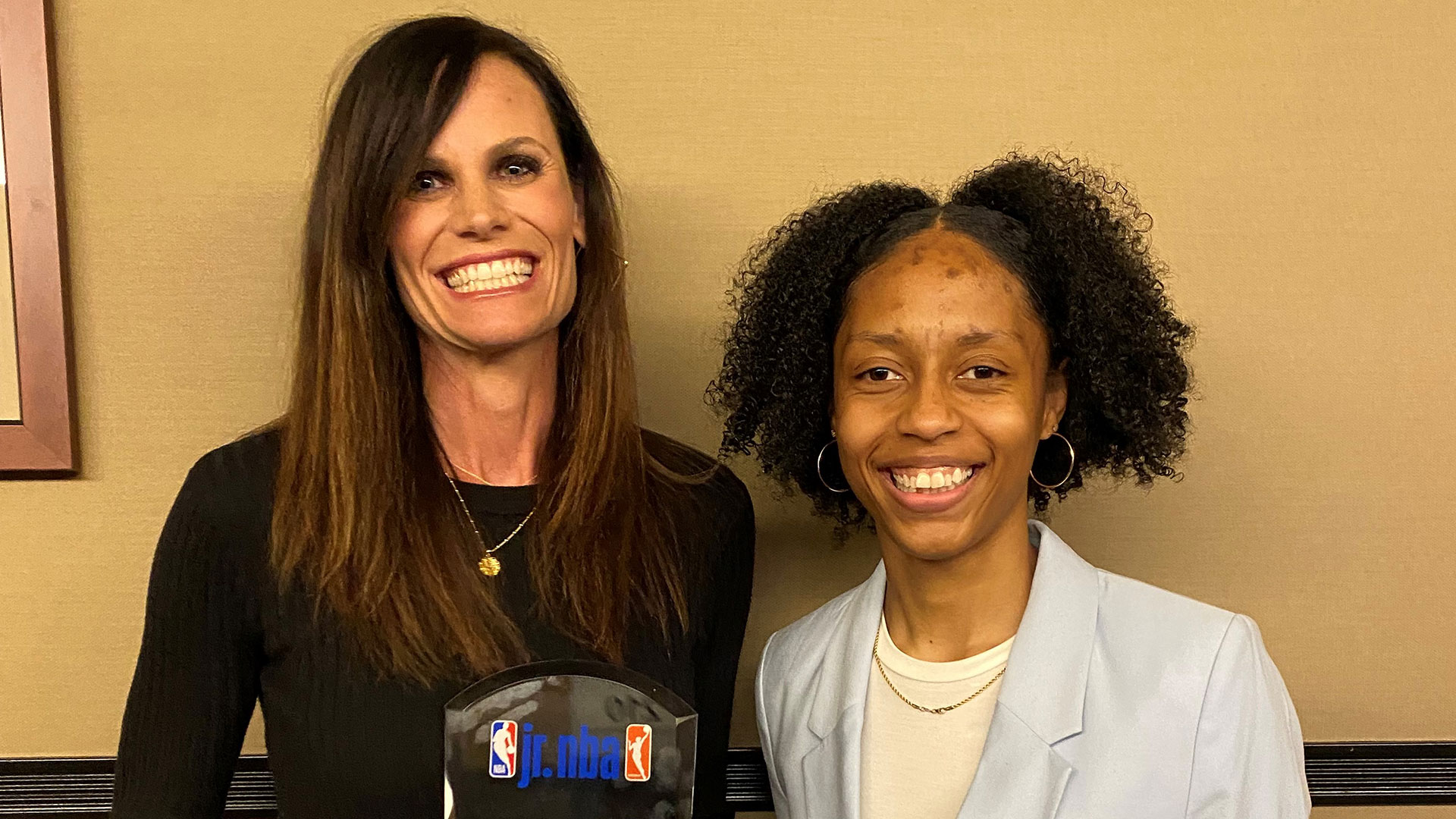 On the left Kristen Madden & on the right Jasmine Adams
2022 Nuggets Academy JR NBA Coach of the Year!
With 13 years of coaching experience under her belt Kristen Madden is the 2022 Jr. NBA Coach of the Year. Kristen currently coaches the Ralston Valley girl's 8th grade team, who recently just won the Gold Crown- 2022 Gold League Championship. In her 13 years she has inspired and encouraged young athletes through the game of basketball. The Nuggets Academy Youth Coordinator Jasmine Adams present Kristen Madden as the 2022 Nuggets Academy Jr. NBA Coach of the Year!
The Denver Nuggets selected Local Winner will receive the following from the Jr NBA:
Co-branded (Jr. NBA & Team Logo) Coach of the Year trophy
Free USA Basketball Coach License

Note: USAB Coach License information will be shared in September 2022 as part of the 2022-23 USAB License

Copy of three (3) Positive Coaching Alliance books:

Elevating Your Game
The Power of Double-Goal Coaching
Positive Sports Parenting

Access to one (1) Positive Coaching Alliance DGC1 online course
Recognition on Jr. NBA Coach of the Year website